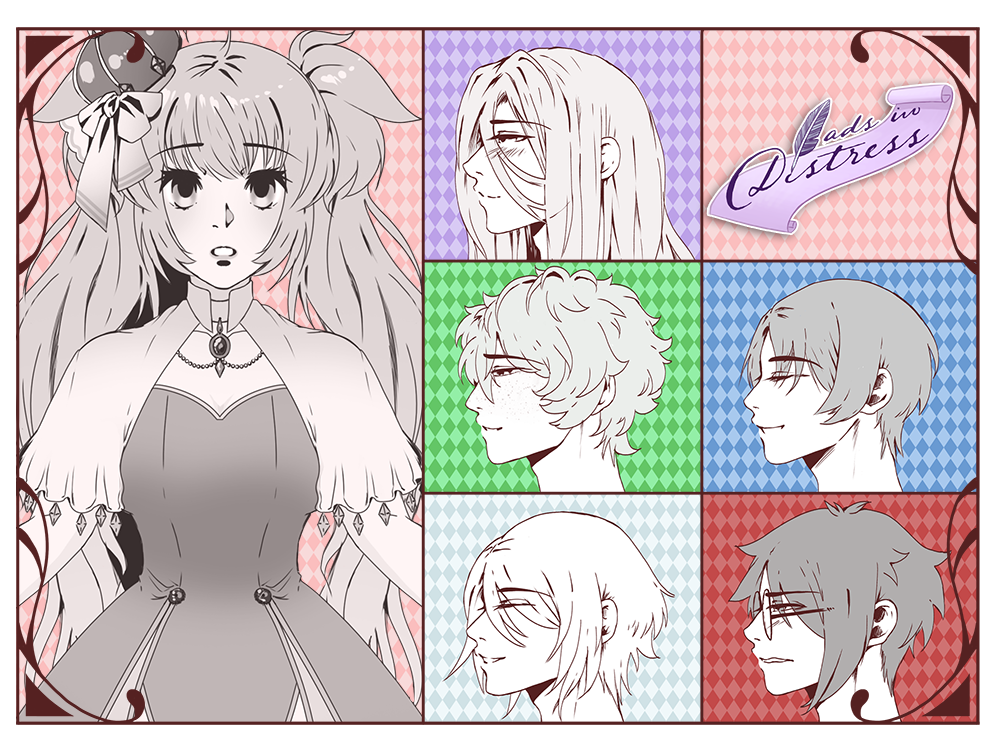 Lads in Distress (New Demo)
New Writer + Status of New Demo
---
Hey guys!
So it's been a few months since our last devlog update here. We're back with some more big news!
First up, the good news — we've found our new writer, who will be in charge of Mer and Ellis' routes! We're super happy to have Esh on board, whom you might know as the creator of Changeling, a super awesome otome game that you guys should check out if you have time. We're really excited to see what great things Esh will bring to the table for Lads in Distress!
With our new writer on board, this basically means my (Windchimes) jobs for the script is completed. I'll still go over all the scripts at the end and edit for consistency in style and story details if necessary, but until then, I don't have anything to do for the script. My current only remaining task is to code in the new demo — which brings us to the next piece of news.

Slightly bad news this time around, unfortunately. So I've coded in the new sprites and art done by Melow for the demo, but unfortunately, I came to the belated conclusion that we need new buttons for the main menu because the title screen art has been redone. The GUI artist is, unfortunately, extremely busy these days with work irl, so it might take her some time to get around to working on a new design for the main menu buttons to fit the new title art. I also need to test through the demo some more, because I really don't want any sprites to suddenly lose their face mid-game or become headless due to coding errors. So we'll have to wait longer before we can re-upload the new demo again.
We're really sorry about the wait, and thank you so much for the patience and continuous support!
We'll try to keep you guys updated as much as possible. Do follow us on Tumblr or join our Discord server for the quickest updates if you haven't already! :)

Comments
Log in with itch.io to leave a comment.
oh awesome! I hope everything runs smoother for you guys. I'll keep an eye on this, can't wait to play!
Thanks for the news, and welcome Esh! I hope things are going well for the whole team, I'll be cheering you lot on!
Hey don't worry! I'm sure the game will be awesome, so take your time and make this little gem come true!
And I LOVE Changeling! This makes me so excited!