Lads in Distress (New Demo)
A downloadable visual novel for Windows, macOS, and Linux
Lemmasoft Forums thread
Tumblr (Development blog)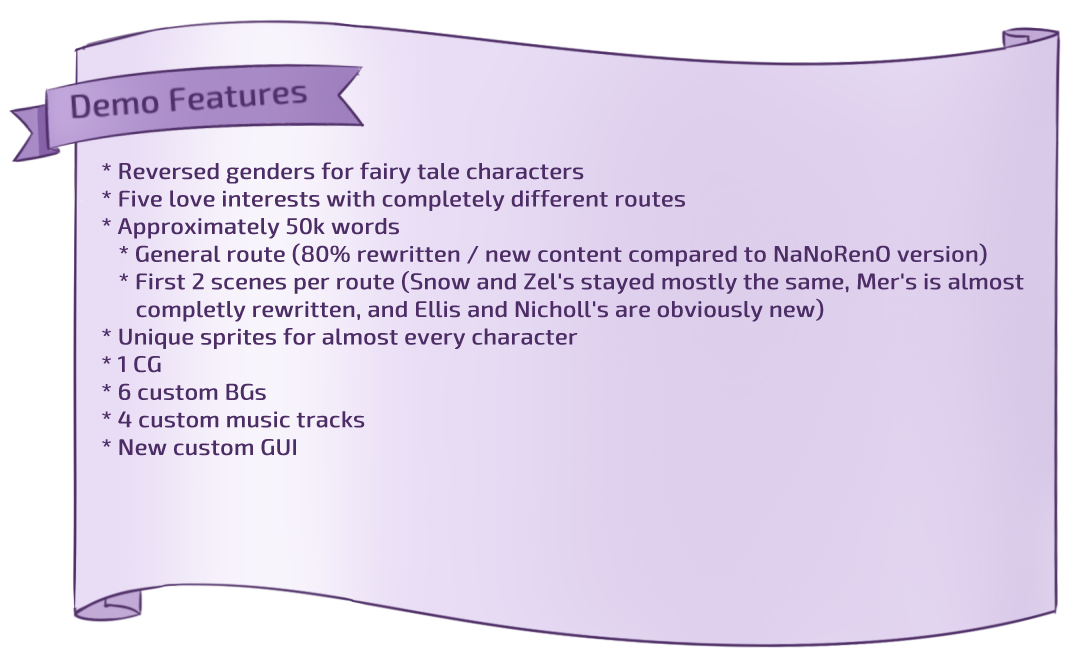 Characters

Team
Writers: Perennial Lily, Windchimes
Character Artists: Elzee, Greenace
Lead CG Artist: Greenace
CG Artists: Alcor etc., csky, Wingzofdarkness
Chibi CG Artist: PlutoParfait (Tumblr)
BG Artist: Lesleigh63, csky
GUI and Logo Artist: Alcor etc.
Composers: csky, Nayte the Hermit
Editor: Azuumi
Programmer: Windchimes

Feedback
If you'd like to give us feedback, feel free to comment below, or leave a comment on our LSF thread, or send us a message on our Tumblr!

Updates

Jul 31, 2017: New demo updated! Just fixed some minor bugs and typos, so it's not a huge deal, but we do recommend you download the new version if you have the old one!

Jul 30, 2017: New demo for the full version of Lads in Distress is now released! All download links for the old NaNoRenO version will be removed. Please do not redistribute the old version anywhere!

June 17, 2016: Development for the full version of Lads in Distress is in progress! Do follow our Tumblr if you want to keep up with our progress as we work on the full game!

Apr 13, 2016: V1.2 is up! This new version should fix a few bugs and typos that we've caught/heard about from reports. Sorry about the errors, guys. Thank you for bearing with us this long ;; <3
Just in case anything goes wrong, here are two mirror links for download: (But if possible, please download from itch.io since it's the most updated version)
Please enjoy!
| | |
| --- | --- |
| Published | Apr 07, 2016 |
| Status | Released |
| Platforms | Windows, macOS, Linux |
| Rating | |
| Authors | Catfish Crew, Ebullience Games, Alcor, etc. |
| Genre | Simulation |
| Tags | Comedy, Dating Sim, fairy-tale, Fantasy, Female Protagonist, Multiple Endings, Otome, Romance, Story Rich, Visual Novel |
| Average session | A few hours |
| Languages | English |
| Inputs | Keyboard, Mouse, Touchscreen |
Install instructions
Windows:
After downloading the .zip file, just extract all the contents into a folder. Go to the folder, and you should see a file called Lads_in_Distress_New_Demo.exe. Run this .exe file to play, and that's it!
Remember to download the correct version of the game for your platform!
If it's blocked by a virus scanner, you can add the program to your whitelist to play it, but of course, only if you feel comfortable doing so.
Mac:
After downloading the .zip file, it should extract it to a folder after you double click on it. Open the folder, and run the file called Lads in Distress New Demo.
If it gives you an error, saying it's from an identified developer, right click the file Lads in Distress New Demo and choose Open instead. This time, when the error pops up, it should have an additional button called "Open". So you can press that, and the game should run.